Camshaft Locking Tool Engine Timing Set for Opel/Vauxhall (GM)
Product Detail
Product Tags
Camshaft Locking Tool Engine Timing Set for Ford Opel/Vauxhall (GM)
For Opel/Vauxhall Diesel Timing Tool Set.
Camshaft Locking Tool Engine Timing Set.
Locking the camshaft and crankshaft.
Removal and assembly of fuel injection pump and water pump when.
changing the timing belt also suitable for identical engines in E.g.saab, renault,etc.
Dieselmotoren 1.3 cdti 16v, 1.9cdti, 2.0 dti, 2.2 dti passend for Z.B.
Agila, astra, combo-C, Corsa, Frontera, omega, signum, Sintra, Tigra, Vectra, Zafra.
Suitable for identical engines in Saab, Renault etc.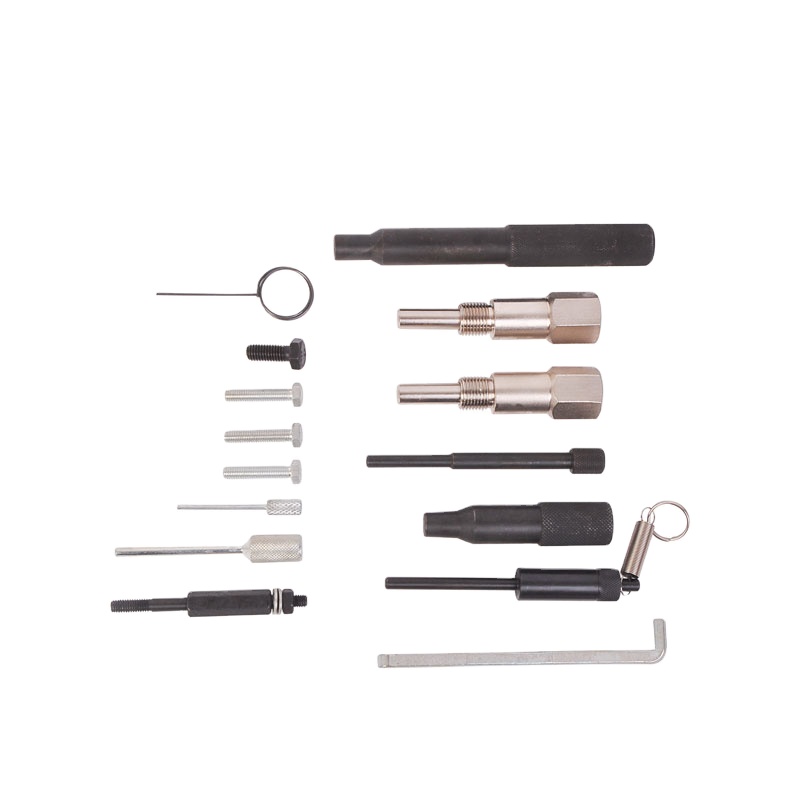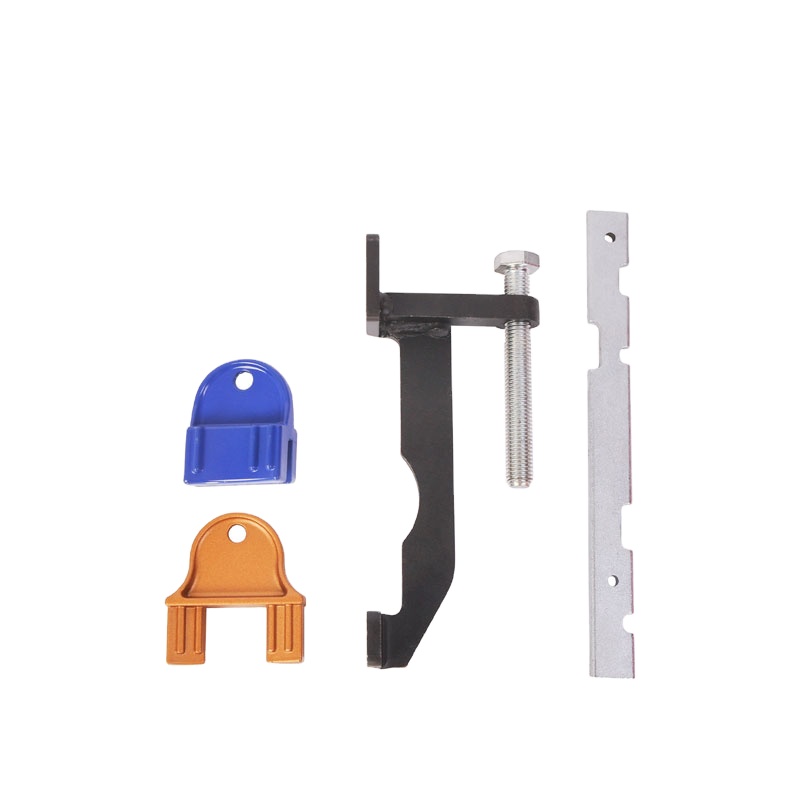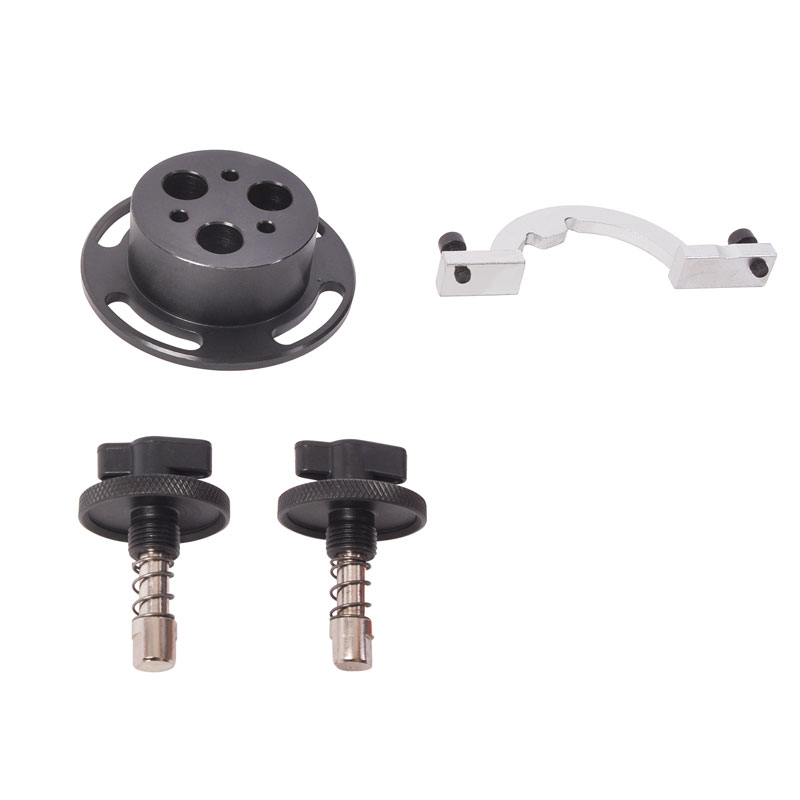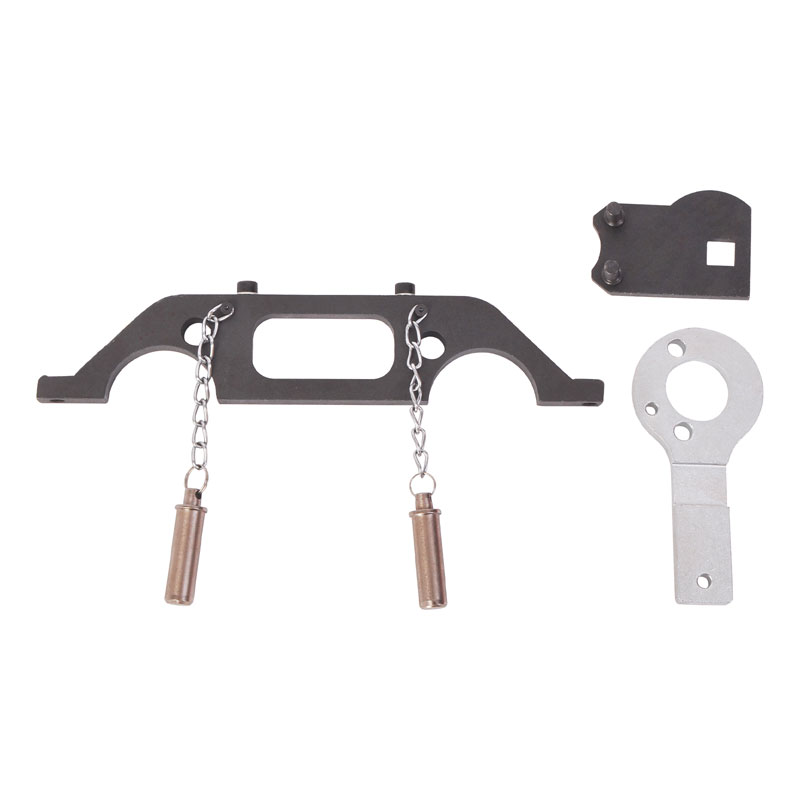 Diesel engine: 1.3CDTI 16V, 1.9CDTI, 2.0DTI, 2.2DTI
Agila, Combo-C, Corsa, Frontera, Omega, Sintra, Tigra
Petrol engine: 1.0 12V/1.2 16V (since 97) 1.4/1.6/1.8/2.0/2.2 16V (since 95)
Agila, Combo-C, Corsa, Frontera, Omega, Sintra, Speedster, Tigra, Vectra, Zatira
Water pumps Locking
Camshaft Locking Tool
Camshaft Locking Tool
Duplex chain and sprocket Einstelllehren adapter
Crankshaft Locking Tool for fastening the flywheel in TDC position, and for checking and adjusting the valve timing
Setting gauge for pulse wheel
Flywheel Holder
Crankshaft Locking Tool
Fixing screws, 3 pieces M6 x 30 mm
Locking pin timing chain tensioner
Duplex chain and sprocket setting gauge
Camshaft locking pins, 2 pcs
Camshaft Locking Tool, to lock the camshafts, as well as control and adjusting valve clearance
Camshaft Locking in TDC position
Camshaft Locking Tool
Camshaft Alignment
Crankshaft lock mandrel (positioning OT)
Crankshaft Arretierdornzu (OT positioning cyl. 1)
Crankshaft Locking Tool Adapter
Injection locking 6/8 mm
Chain tensioner locking 4.0 mm
Chain tensioner locking 2.5 mm
Fixing screws M8 x 20 mm
---
---
Write your message here and send it to us